on 01/22/18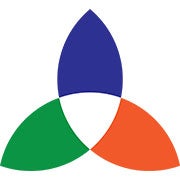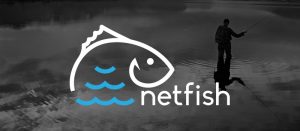 DETROIT, MI — January 18, 2018 – CarbonTV has partnered with ReelSonar Inc. to provide original and exclusive series on the free fishing forecast app Netfish, making their outdoor content accessible on more devices. The video content became available to stream on the NetfishTV section of the Netfish app today. CarbonTV is available on-demand for free on www.carbontv.com and on OTT apps on Roku, Amazon Fire TV, Apple AirPlay, Xbox One, iOS, Android, and Samsung Smart TV.
Angling-related programming now available to be streamed on Netfish include the CarbonTV Original A Little Bit Country, exclusive series Livin' The Water Life, and partner series Charlie Moore No Offense, The Fisherman's Guide, Fishing 411 TV, Gulf South Outdoors, Lake Fork Guy, Louisiana Sportsman, Nuts & Bolts of Fishing, Salmon Showdown, and The Scott Martin Challenge. New episodes and different series will continuously be added.
"CarbonTV is constantly looking for ways to grow our reach and find additional outlets for our content. Partnering with NetFish was a no-brainer because we share the exact same audience and they are geared to be a huge player in the fishing space." After completing the evaluation CMG found that, "Due to their robust data collection abilities, [Netfish] is able to offer advertisers niche targeting to guarantee they are hitting their desired audience with minimal waste. The appis a must-have for anglers, as well as the advertisers looking to reach those users," said Andrew Husek, Director of Business Development for Carbon Media Group.
"Our goal with Netfish is to build a portal where anglers of all experience levels can come to learn, share, earn, and have fun. We launched Netfish TV as a curated video experience inside our app in November 2017, which users have loved," said Jeff Hoefer, Director of Marketing at ReelSonar, Inc. "With online video growing year over year, it was important to continue adding to our library of video content for Netfish users. The decision to partner with CarbonTV and gain access to more, great outdoor programming just made sense. Our advertisers want various ways to serve video content; this will add to our existing inventory in a meaningful way."
With the help of dynamic sonar data collected from iBobber—ReelSonar's wireless fish finder—Netfish forecasts when and where fish will be active on over 50k waterways in the United States. Users can download the app and sign up for a free account with their existing Facebook login, Instagram login, or email address.
iOS users can download the Netfish app here
Android users can download the Netfish app here
About CarbonTV
The best of what's happening outdoors is happening here. With more than 200 shows and 6.3 million monthly views,CarbonTV is the leading online streaming destination for outdoor and rural lifestyle video. CarbonTV is the digital home to acclaimed shows, such as Heartlandia, American Elements, Heartland Bowhunter's Behind the Draw, and Neutral Ground. All video content is available on demand, for free at CarbonTV and through the CarbonTV app available on iOS, Android, Roku, Amazon Fire TV, Samsung Smart TV, and Xbox One. To learn more, visit www.carbontv.com.
Download the iOS app here or
the Android App here.