MEET THE BOARD.
The Carbon Media Group Board of Directors is a strong, balanced blend of global industry leaders whose exceptional knowledge and considerable experience strategically guides and supports the delivery of long-term value to the Company.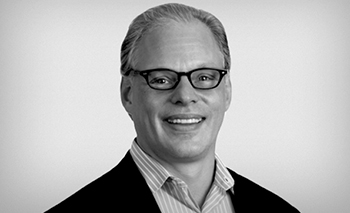 RICHARD STODDART

CEO, LEO BURNETT WORLDWIDE
Not long after joining Leo Burnett in 1985, Rich Stoddart knew why he loved working in advertising: "No other field, I realized, calls for such a unique combination of business analysis, the study of human behavior and the insatiable desire to be creative and forward-thinking." Twenty years later, following stops at Fallon and on the client side at Ford, Rich returned to Leo Burnett as President, North America, to bring these elements together to create ideas that "wake people up and have an impact on the world." Today, Rich leads and inspires a growing agency that is delivering groundbreaking, results-oriented work to both longtime clients and newer ones alike. See Rich's work at leoburnett.com.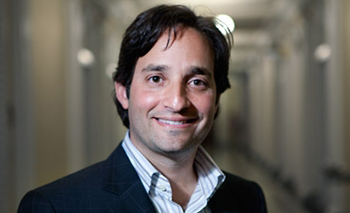 JOSH LINKNER

CEO, DETROIT VENTURE PARTNERS
Josh Linkner is Founder and former CEO of ePrize, the world's largest interactive promotion agency which provides digital marketing services for 74 of the top 100 brands. Prior to ePrize, he was founder/CEO of three other successful technology companies. Each of his four startups enjoyed successful exits with a combined value of over $200 million. He has been on the board of over 40 companies, raised over $100 million of venture capital, employed thousands of people and fought through the dot-com crash, 9/11 and the 2008 financial meltdown. His extraordinary business accomplishments led him to be honored as the Ernst & Young "Entrepreneur of the Year" and as a President Barack Obama "Champion of Change" Award recipient. Currently CEO and Managing Partner of Detroit Venture Partners, Josh is especially focused on revitalizing his hometown of Detroit. His first book, Disciplined Dreaming – A Proven System to Drive Breakthrough Creativity, was a New York Times bestseller, and named one of 2011's top ten business titles by Amazon.com. He is a regular contributor to Forbes and Inc. magazines and his work has been featured in The Wall Street Journal, USA Today, and The New York Times. Learn more about Josh at joshlinkner.com.
DAVID FARBMAN

CEO, HEALTHRISE SOLUTIONS
David Farbman, is the chairman and founder of Carbon Media Group, a principal in NAI Farbman Group, and a lifetime hunter and outdoorsman. His first book, the New York Times best seller "The Hunt: Target, Track and Attain Your Goals" helps others leverage his proprietary method of success. He is currently the CEO of HealthRise Solutions, a high-end, built-for-purpose revenue cycle performance company. Prior to launching OutdoorHub, David served as CEO of NAI Farbman Group, a commercial real estate company with assets of over 20 million square feet. During his time there, he established Medical Real Estate Solutions, a specialized extension of the Farbman Group and grew its sister company, Huntington Construction, 400% during his tenure. Learn more about David at davidfarbman.com or follow him on Twitter @David_Farbman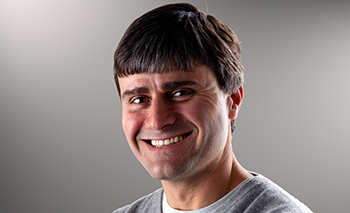 MARK KOULOGEORGE

MANAGING GENERAL PARTNER, MK CAPITAL
Mark Koulogeorge is Managing General Partner of MK Capital, where he leads the firm's digital marketing and software investment practices. He has over 18 years of venture capital experience. Mark's functional expertise is in developing sales, marketing and distribution strategies to achieve market leadership and in the building of high performance executive teams. Mark has served on the boards of directors of over 20 technology companies, which have generated over $400 million of realized gains for investors. He has been the lead or first institutional investor in a number of significant technology companies including Tradex Technologies, (sold to Ariba for $1.8 billion), Aprimo (sold to Teradata for $540 million), Initiate Systems (sold to IBM for $424 million) and The Cobalt Group (sold to ADP for $400 million). Prior to founding MK Capital, Mark was a managing director at First Analysis and served as a general partner of The Productivity Fund III & The Productivity Fund IV. Prior to his career in venture capital, Mr. Koulogeorge was an Executive Officer of Eagle Industries, a $1.5 billion diversified manufacturer, controlled by Chicago entrepreneur Sam Zell and earlier a consultant with Booz Allen. He earned a Bachelor of Arts from Dartmouth College and an MBA from Stanford University. Learn more about MK Capital at mkcapital.com.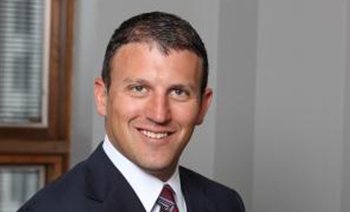 ANDREW FARBMAN

CEO, FARBMAN GROUP
Andrew Farbman joined Farbman Group in July of 2000. Andrew's skills involve underwriting all property types and classes, and conducting property-level due diligence for prospective acquisitions and developments, negotiating partnerships and arranging equity and debt financings. Since joining Farbman Group, Andrew has been responsible for purchasing and developing over $500 million in real estate. Prior to joining Farbman Group, Andrew was associated with The Blackstone Group L.P. in New York City where he personally placed over $200 million. Other work experience includes Lazard Frères & Co. LLC with their New York Real Estate Investment Banking Division. Andrew graduated with honors from the University of Michigan with a Bachelor of Arts in Economics and a Bachelor of Science in Social Science.